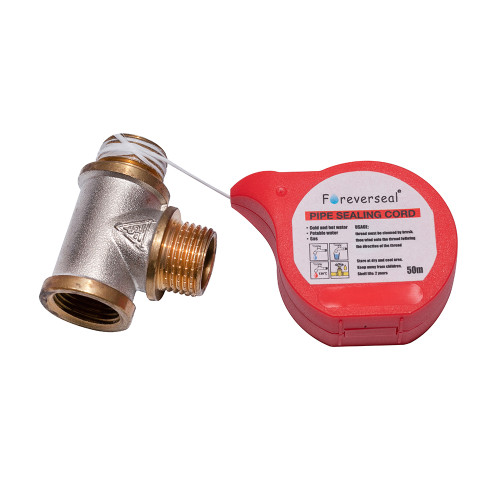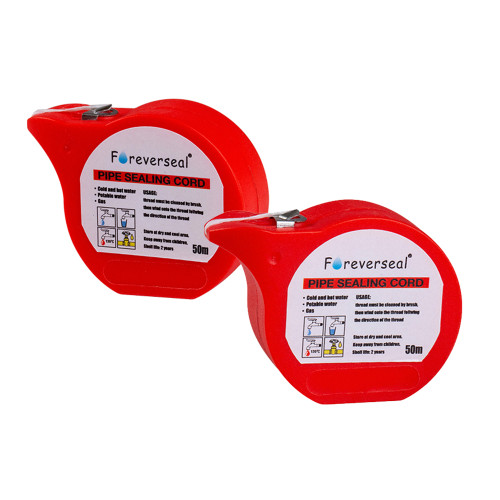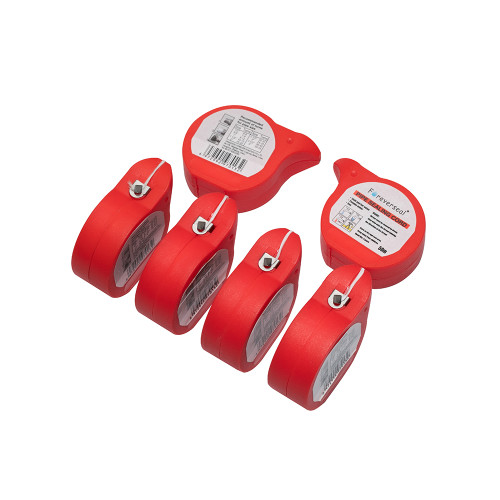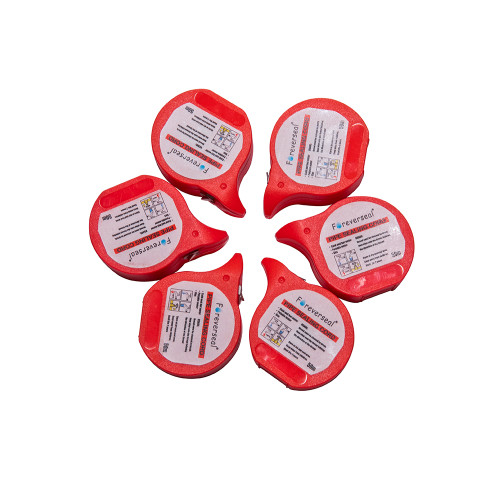 Thread sealing cord for fittings
Item specifics
Brand & Logo:

Foreverseal
Business type:

Manufacturer/Exporter
Specification:

20m to 180m
Port of loading:

Shanghai/Ningbo
Payment:

T/T or L/C AT SIGHT
Description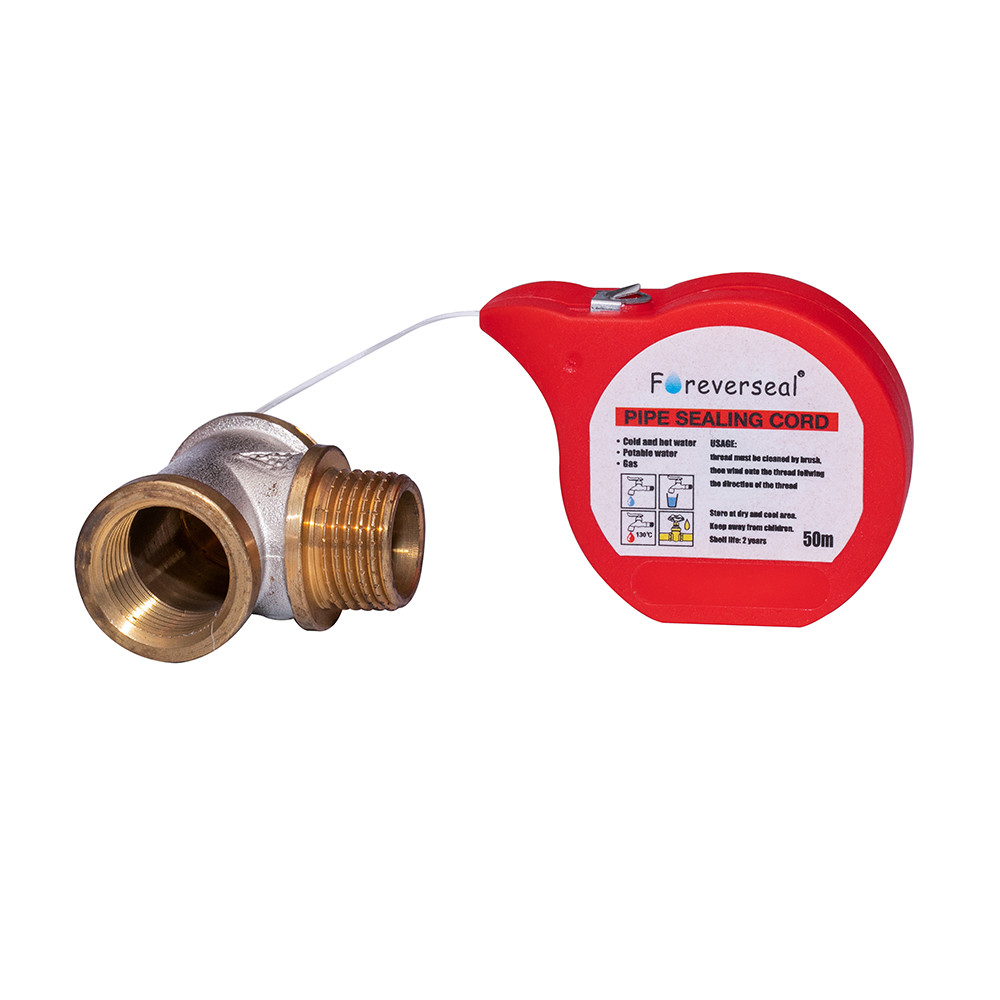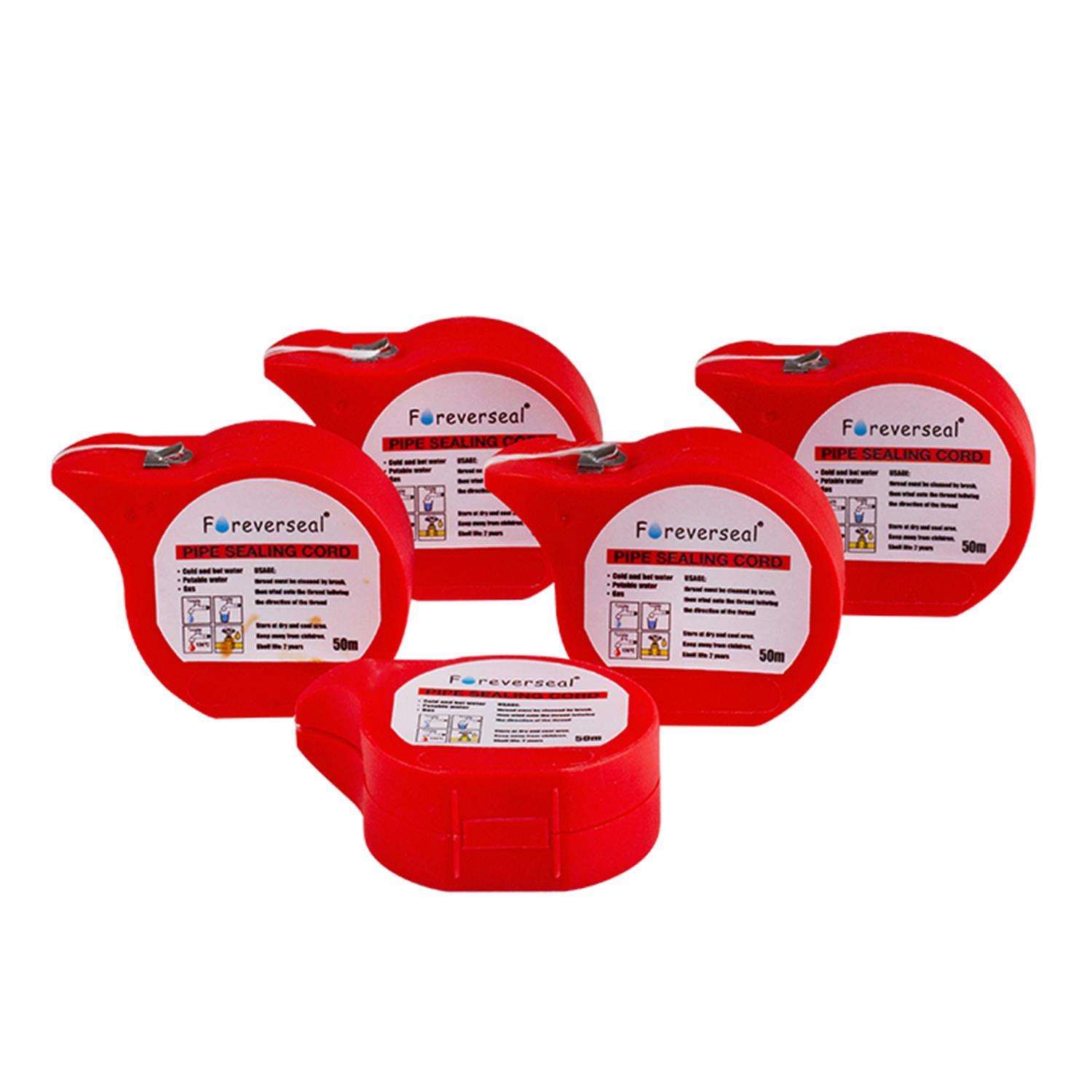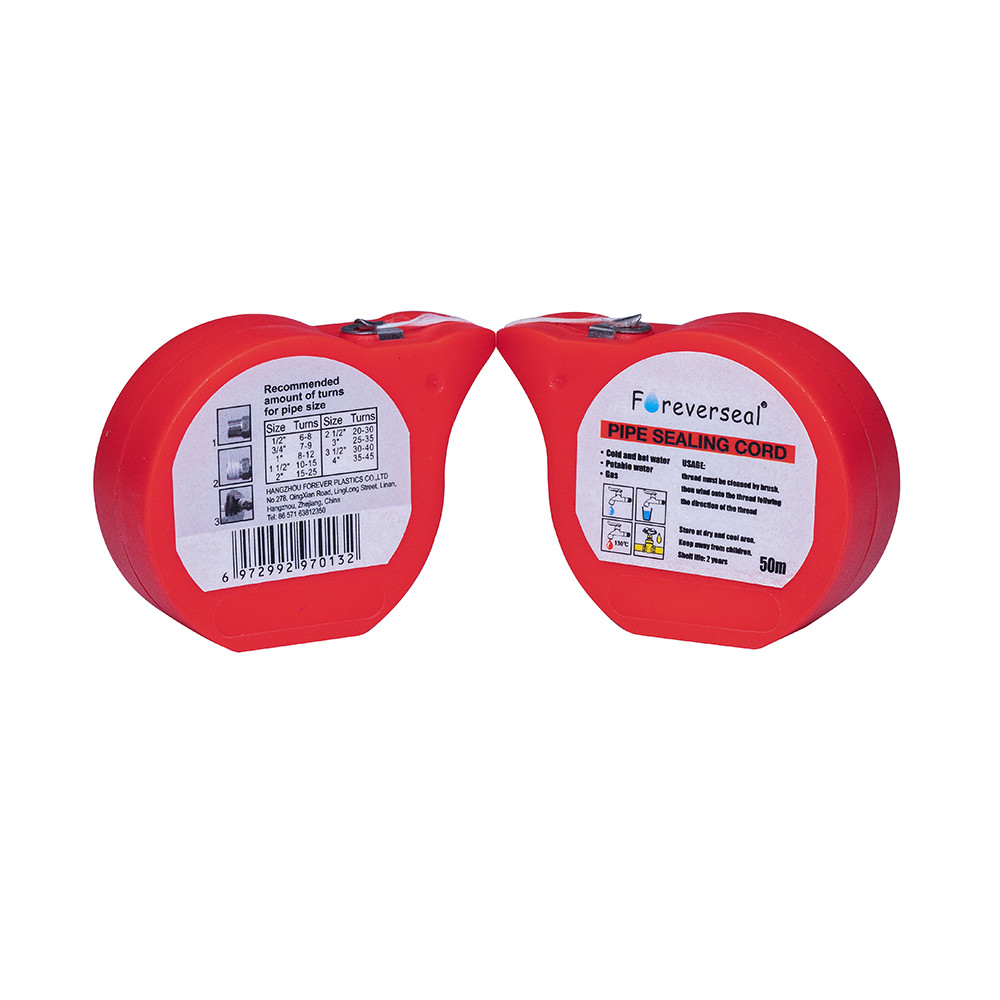 Thread Sealing Cord Description:
Pipe sealing cord is a type of sealing material that is used to create a tight seal around pipes. It is typically made of a flexible material, such as rubber or silicone, and is designed to be wrapped around the pipe and compressed to create a watertight seal.
Pipe sealing cord is commonly used in plumbing and HVAC applications to seal pipes and prevent leaks. It can be used to seal both metal and plastic pipes, and is often used in conjunction with other sealing materials, such as pipe dope or Teflon tape.
To use pipe sealing cord, the cord is typically wrapped around the pipe in a tight spiral, starting at one end and working towards the other. The cord is then compressed using a tool, such as a pipe wrench, to create a tight seal. The excess cord can be trimmed off once the seal is in place.
Overall, pipe sealing cord is an effective and reliable way to create a tight seal around pipes in a variety of applications.
Thread Sealing Cord Application:
1.High strength , reliability Anti-loosen, sealing security
2.High Temperature resistance ,High Pressure resistance
3.Easy to Assemble & disassemble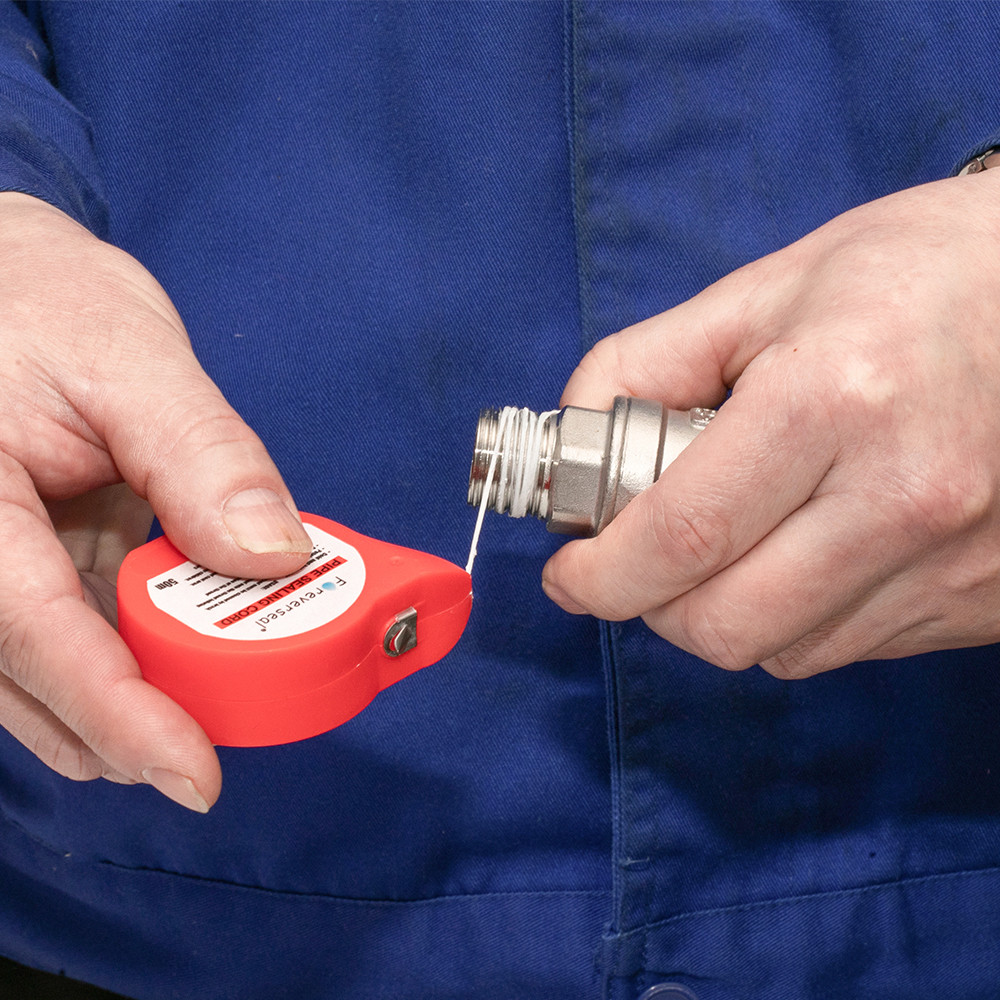 The universal thread sealant made of 100% pure,multi fiber PTFE for sealing metal or plastic thread connections.
Use for Gas ,LPG ,Natural gas pipelines ,valve installing. Industrial ,Public and house 'pipeline system( cold water ,hot water ,heating ,potable –water) . Industrial production (pump, valve , pipe joints etc)
Thread Sealing cord Appearance:
White color, coated wet cord
Length: 20m to 180m
Pipe Diameter

Number of turns ( wraps)

Metal

Plastics

1/2〞

6 -8

12-15

3/4〞

7-9

15-25

1〞

8-12

20-30

1/2〞

10-15

25-35

2〞

15-25

2 1/2〞

20-30

3〞

25-35

3 1/2〞

30-40

4〞

35-45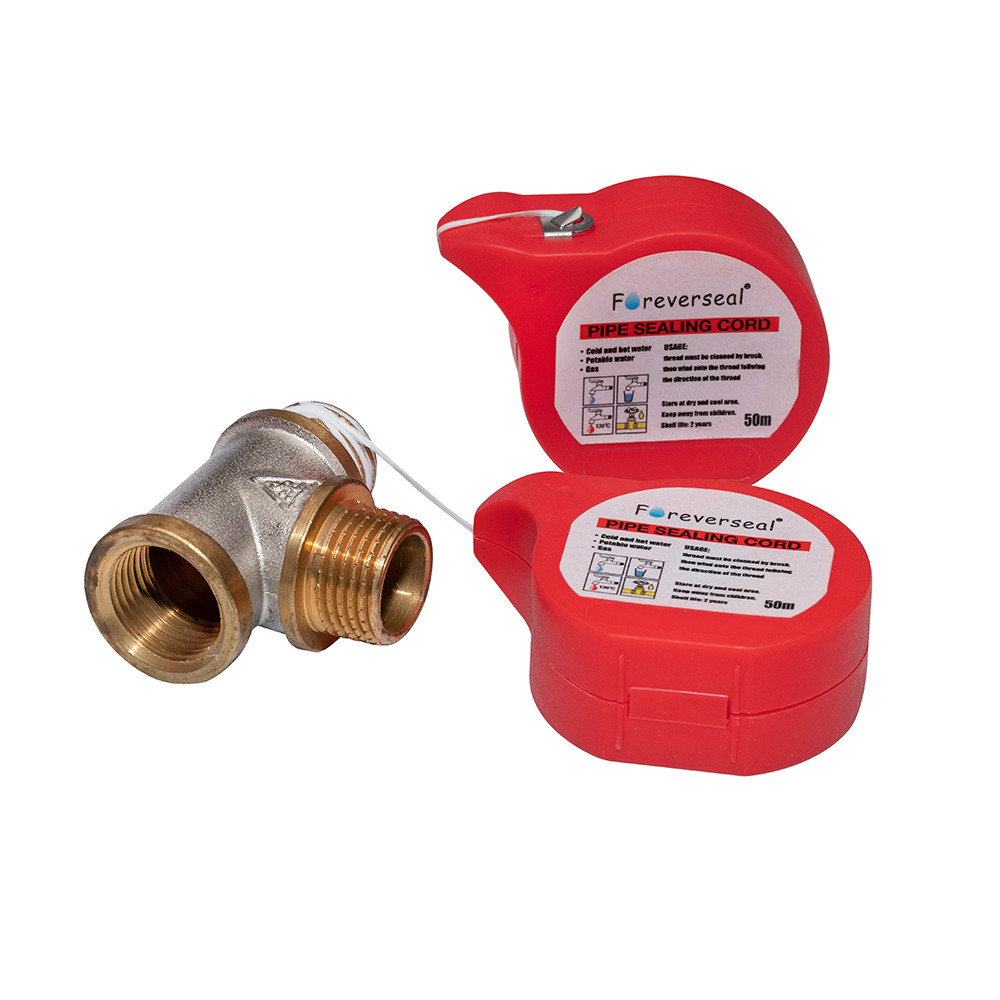 1.
Thread must be cleaned by brush , then wind onto the thread following the direct of the thread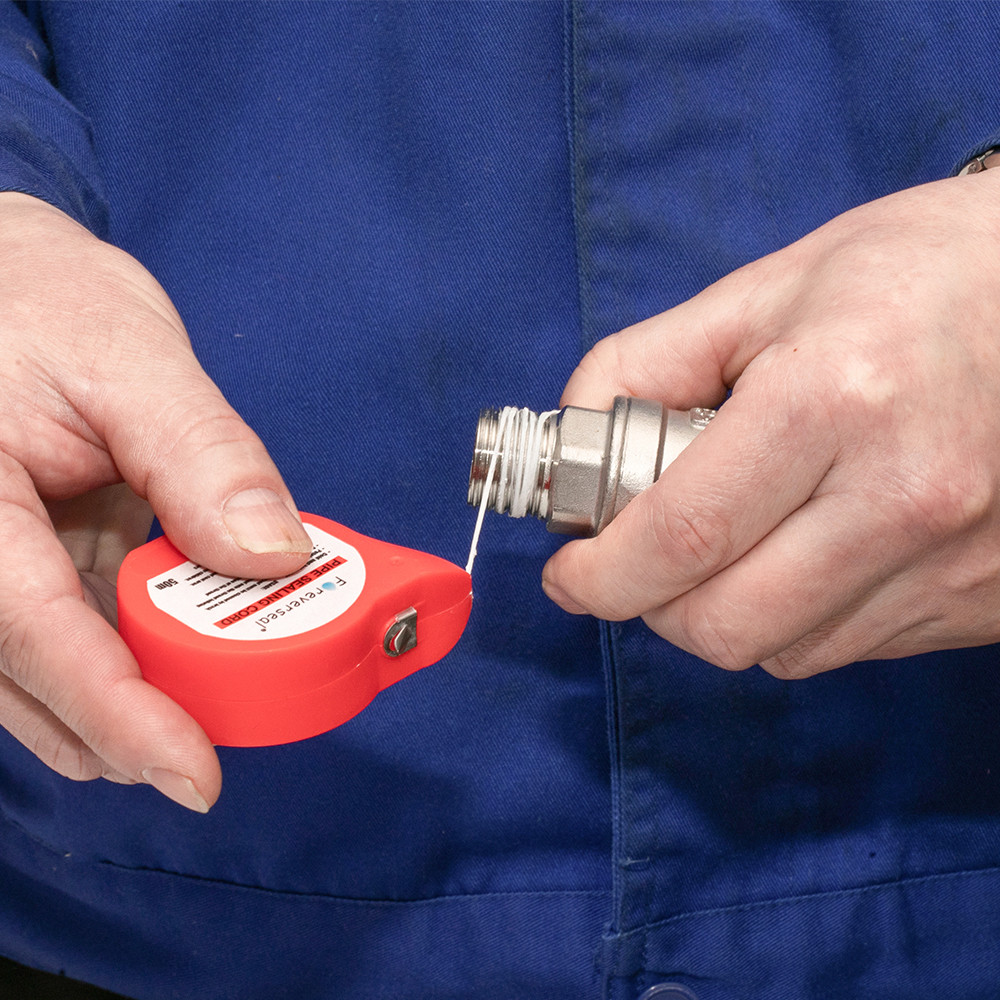 2.
Turns: Refer to the form , if it's used to the plastic pipe ,30% of the turns added will be recommended regardless the space of the thread Cut the string direct by the edge of the packing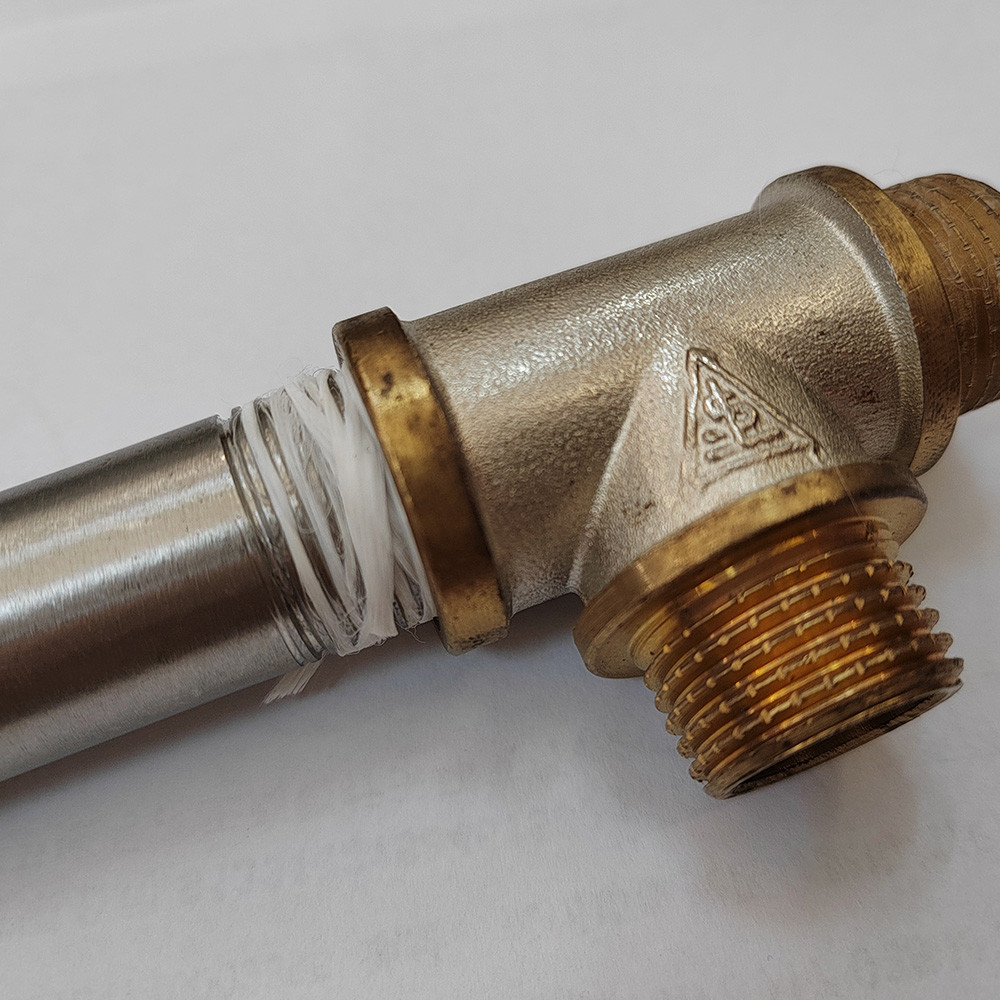 3.
Its very useful when adjust loosen or tighten disassembleand wind up
1.High strength , reliability Anti-loosen, sealing security
2.High Temperature resistance ,High Pressure resistance
3.Easy to Assemble & disassemble
Use for Gas, LPG, Natural gas pipelines, valve installing. Industrial, Public and house pipeline system( cold water, hot
water, heating, potable –water) . Industrial production (pump, valve, pipe joints etc)
1. Thread must be cleaned by brush, then wind onto the thread following the direct of the thread
2. Turns: Refer to the form , if it's used to the plastic pipe ,30% of the turns added will be recommended regardless the space of the thread Cut the string direct by the edge of the packing
3. It's very useful when adjust loosen or tighten disassemble and wind up
25 or 50 bottles / inner box , 100 bottles / Carton